Download

the Regulatory Transparency Whitepaper

→
In this whitepaper, we discuss why transparency is foundational to achieving regulatory compliance, and why taking an approach that focuses on the individual will empower organisations in this pursuit.
Fill out the form below to receive your free copy.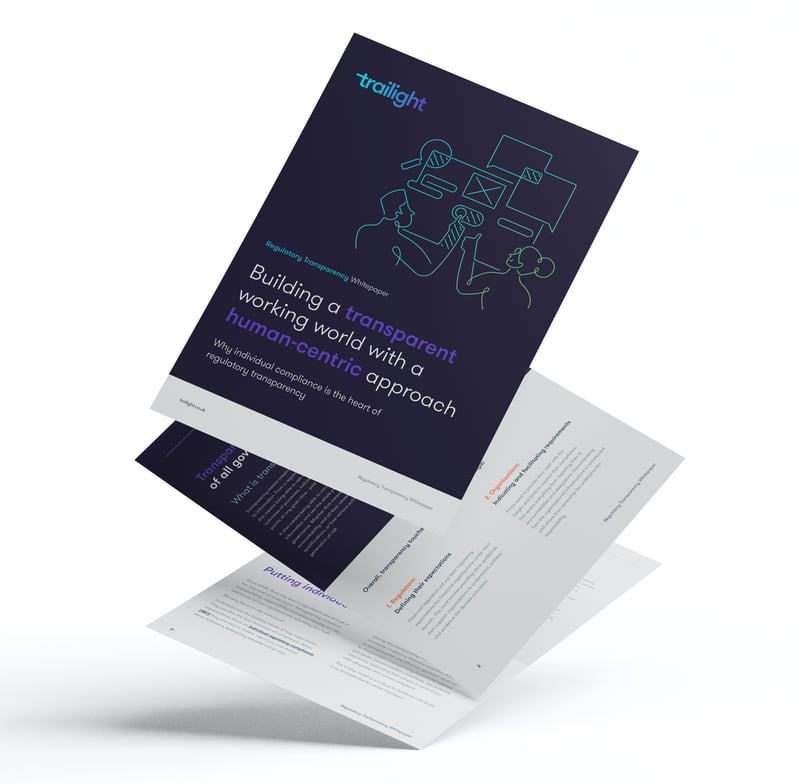 Empowering a transparent working world
Trailight supports Individual Regulatory Compliance, a platform purpose-built to manage the evolving demands of individual accountability and more.